A new IT initiative often involves the reallocation of busy resources, already with limited opportunity to be removed from day-to-day processes. So, at worst, the responsibility for project management may not be assigned or, even at best, it may be assigned to someone whose self-interest precludes a whole-of-project focus. iPLATINUM's project management services can eliminate these potential threats to project success.
Our project managers' extensive experience governed by a single-minded focus on the success of a project is a powerful argument to regard an independent project manager as a necessity, rather than an option. Our project management approach is based on proven techniques and methodologies, which are adapted and scaled to suit the needs of every project.
Whether your project is big or small our project management services will help ensure the best possible outcome, at cost- effective rates.
Drawing on his extensive experience, read what senior consultant Terry Mohan has to say on project management.
IT Project Management: An expert view of how to avoid pitfalls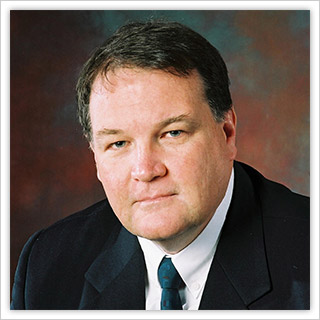 Senior iPLATINUM consultant Terry Mohan says the biggest trap associated with any local government IT project is for the sponsors not to acknowledge that implementation of a new system may require additional staff and time.
"This shortcoming is not confined to local government but it may not have the flexibility of commercial enterprises to employ people for short term assignments," he said.
With more than 40 IT projects under his belt, Terry says one of the big potential traps is simply underestimating the size of a project.
"This can artificially limit the amount of time afforded to project management. Further traps can be encountered by Councils trying to do part of the project management role themselves, or not engaging external project management skills early enough in the project."
Traps and pitfalls can be identified very easily in the project planning process.
Mr Mohan says "the best time to engage a project manager is at contract negotiation stage so that we get beyond the sales rhetoric and understand the entire scope of the project. It also enables us to influence the allocation of council and vendor resources to the project.
"Get us in as early as possible, ensure a clear understanding of our role and give us sufficient access to the project sponsor and senior management in the event we have to remove possible project road blocks such as the involvement of the wrong people or impact of internal business practices," Terry adds.
In recent years there has been a change in attitude and a steadily growing acknowledgement in local government of the need for ongoing investment in information systems.
Given that change sponsorship from senior management and financial support are critical to project success.
Further explaining the role of an external project manager, Terry Mohan says, "We move to minimise the impact of project pitfalls by providing extra resources, helping identify internal staff who are capable or identifying people with an appropriate aptitude.
"Above all, ours is a guiding role. We provide organisational education without being overwhelmed by things because we are familiar with them."
iPLATINUM's contribution to a project is to bring a close familiarity with every step of the project and an understanding of expectations to Council staff.
And, while there are no right and wrong answers about potential project pitfalls Terry is clear in articulating iPLATINUM's contribution to a typical project.
"As a result of our diverse experience we bring to a project things that might otherwise be obstacles to its success. We can help make the hard decisions, eliminate "noise" and determine priorities. Importantly, we have the ability to work collaboratively with vendors, letting them get on with their methodology, rather than imposing ours, while ensuring that the best interests of the client council as well as project objectives are well met."
Typically iPLATINUM's project management services are engaged when a council undertakes a once in 5 or 10 year change over in information systems. Budgets for the systems replacement are between $750,000 and $3 million. The infrequency of such changes generally results in the requirement for resources. Councils most often engage iPLATINUM's services where it is perceived that they don't have the skills or numbers to be able to manage a project themselves.
Usually the project calls for the replacement of one or all of the core elements of an information system. The core elements are land information, finance or electronic document management systems.